Enoch and Christian Universalism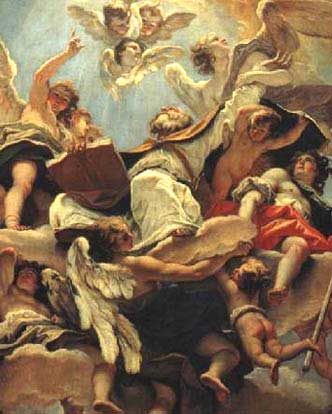 I've been repeatedly reading the Similitudes of Enoch recently (1 Enoch 37-71 – the new Vanderkam and Nickelsburg is both the most authoritative translation and, in my view, the most accessible), and it occurred to me that it is a potentially relevant text to the Christian Universalism (CU) debate. If Matthew did indeed draw from the Similitudes for the 'parable' of the sheep and goats (Mt. 25:35-46), as Jim Davila and others think, then one ought to best consult 1 Enoch to understand Matthew. And I think one would be hard pressed to maintain any version of universalism based upon 1 Enoch!

In other words, the canonical Gospel text of Matthew likely does not support the notion that Jesus held universalist convictions, and, especially if the Similitudes link is pursued, indeed held convictions opposed to CU.

To run with this line of thinking: While it can be argued that Paul's letters do not have to be interpreted in a way that is incompatible with CU, one would also be hard pressed to claim that Paul was himself a universalist, even if there are CU seeds in his letters. Add to this the general view of Christian tradition, which in the 6th century explicitly condemned (albeit an extremely dubious variety of) CU, and one has a formidable artillery lined up against universalist convictions.

Further, and for me at the moment decisively, to add the CU footnote at the end of this picture is not simply a tame option but vital for one's understanding of the whole (much like the last chapter in a book telling you what happens at the very end is crucial). And to this extent, because it is difficult to understand the CU option as merely a subtlety, I struggle to accept a version of the story's end that does not square too comfortably with a canonical portrait of Jesus' teaching, Paul, nor the tradition of the church. Of course, I hope CUs are right. Gregory MacDonald is a 'hopeful dogmatic universalist'. For now, I remain simply a hopeivist.
Labels: Universalism